Poster for the Good Fest Event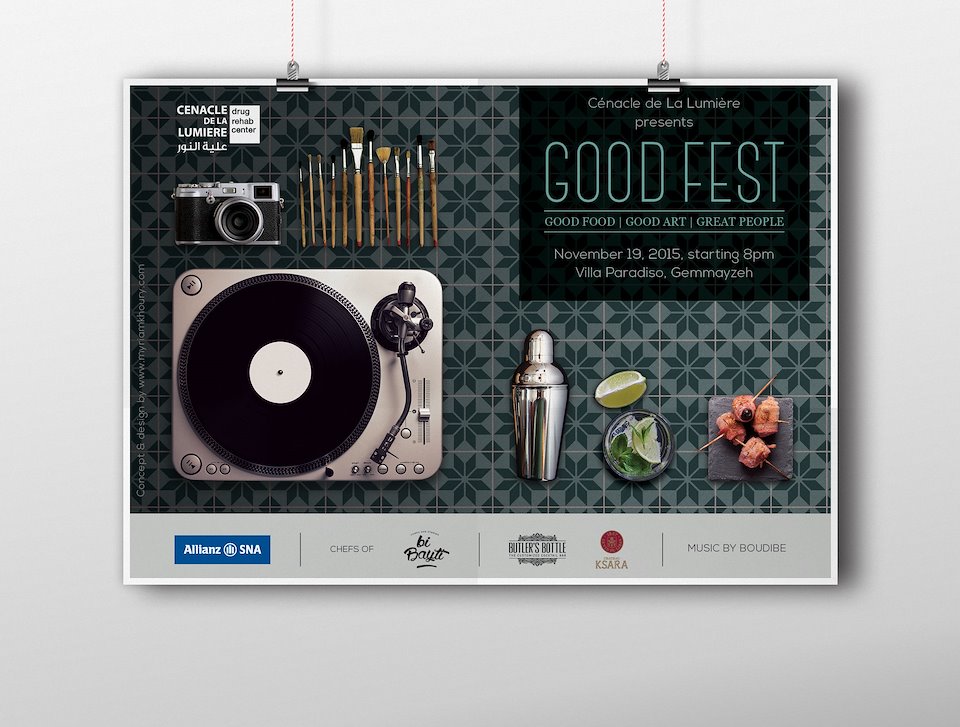 Working with the marketing team of the Cenacle de la Lumiere was always a pleasure. Designing for a good cause makes so much sense to me, and when the client knows how to keep the relationship professional, it becomes even more a pleasure.
The charity event launched here focused on the good food, good art, and great people. A great combination that made want to create a simple layout with visual elements to create a festive, elegant, yet trendy mood. We've used a Lebanese tile pattern in the background, since the event took place in the old Lebanese Villa Paradiso.
---
For Cenacle de la Lumière